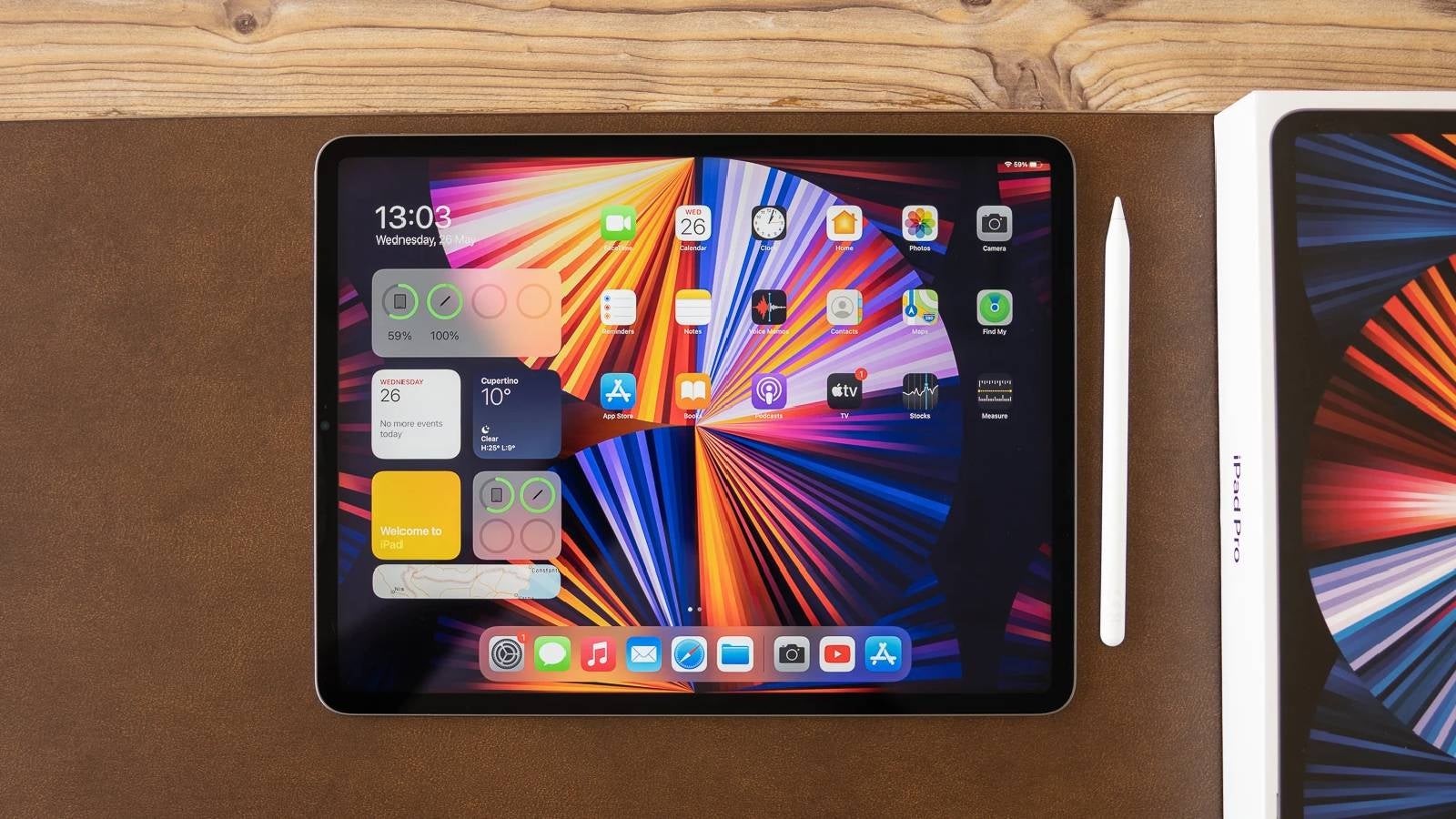 Apple demolished the competition with the fifth-generation 12.9-inch iPad Pro by bestowing it with laptop-grade performance, cutting-edge display tech, and 5G. A starting price of $1,299 made it too expensive for most people but Woot has taken care of that problem.
If you don't want to be glued to your unwieldy laptop at all times but your job requires you to be on-call for the better part of the day, you can't do better than the iPad Pro. It's also great if your job involves a lot of fieldwork.
The 2021 iPad Pro can run laps around most top Android tablets. The M1 is a phenomenally powerful chipset and chews through all sorts of tasks without breaking a sweat. And it isn't just responsive for tasks like web browsing, content consumption, using apps, and gaming. It's equally competent when it comes to productivity work, making it ideal for professionals and students. 
The only tablet that's faster than it is the 2022 iPad Pro, but you'll have to spend more to buy it. The main difference between the two is the marginally more powerful M2 chip, so unless you need as much power as possible, the 2021 iPad Pro is the better choice. The slate is also 5G-capable, meaning you get the best possible internet speeds.
Woot currently has the device on sale for $999.99. That's a discount of $300 when compared to its usual price of $1,299. This is the biggest discount it has seen to date and many tablet buyers will want to catch it. That's why Woot has put a time limit on it and it expires in around 15 hours, so you better hurry.
In addition to insanely zippy performance, you also get an unrivaled viewing experience with the 12.9-inch iPad Pro, thanks to its vibrant and contrasty miniLED screen. Other notable features include a dual camera system, time of flight 3D LiDAR scanner, 12MP ultrawide front-facing camera, overhauled iPad operating system for better multitasking, and all-day battery life.